Sweet potato filling. A Richly Spiced Sweet Potato Filling Topped W/ Marshmallow Meringue. Remove from oven, place on a rack until cooled. Remove flesh and discard the skin; mash flesh with a fork.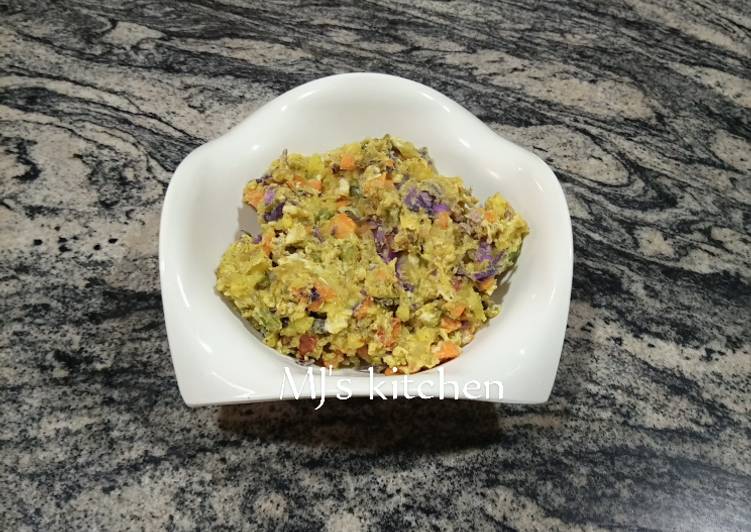 Add butter, and mix well with mixer. Stir in sugar, milk, eggs, nutmeg, cinnamon and vanilla. Beat on medium speed until mixture is smooth. You can have Sweet potato filling using 14 ingredients and 3 steps. Here is how you achieve it.
Ingredients of Sweet potato filling
Prepare 2 of boiled sweet potatoes.
You need of Carrots.
It's of Grean beans.
You need of Red/ green pepper.
Prepare of Onions.
Prepare 8 of eggs.
Prepare 1 cup of milk.
It's 4 tbsp of oil.
Prepare of Cabbage (optional).
Prepare of Seasoning.
You need 1 tbsp of grounded chilli pepper.
You need of Seasoning.
You need of 1 tsp of:.
Prepare of Curry, thyme, ginger, nutmeg,.
Southwest stuffed sweet potatoes with black beans and quinoa Gooey, rich, filling… this recipe seems to tick all the right boxes for what you want in a stuffed sweet potato. Sweet potato pie is a dessert made from mashed sweet potatoes baked in a pie crust. Sweet potatoes are nutritious (they contain vitamin A, vitamin C, and potassium), and they're also naturally creamy and sweet, which makes them easy to turn into a pie filling. What Does Sweet Potato Pie Taste Like?
Sweet potato filling instructions
Crush your sweet potatoes, chop ingredients, had leftover purple/reddish cabbage so am gonna use it, it's optional though….
Start by heating oil and lightly fry onions and peppers for 1 min then add up other chopped ingredients with spices and seasoning and continue stirfry for like 2 min. Add up eggs and continue stiring…..
Then add the sweet potatoes for a min. Finally pour in the milk, mix and allow for a min then off the stove. You can now use your filling for your preferred choice😊.
Sweet potato pie tastes similar to pumpkin pie. In a food processor with the blade and pulse flour and salt. Then through tube slowly add lukewarm water till dough comes into a ball. Moisten edges with water; fold dough over filling and press edges with a fork to seal. Brush with milk and sprinkle with sugar.